Home and Business Specialist Electricians
From your hands to ours, let us fix it.
Call our well-grounded electrical service today!
We're ready to take charge of your electrical needs.
Fast Electrical Service Provider
Don't be shocked when our electricians turn up on time!
We can help with all
residential, commercial or industrial electrical projects.
Mckindley Electrics was founded by Peter Mckindley in 2000. After working for several electrical companies and gaining experience in the residential and commercial sectors, Peter felt a desire to provide an excellent service to residents and business owners of Melbourne, focusing on an excellent customer experience, and long lasting relationships. Starting out as a single man operation, we're now slightly bigger, but still give each job, no matter the size, the same attention that the client deserves.
WINNERS OF THE BEST ELECTRICIAN AWARD!
We are proud to announce that for the Sixth year in a row we have won the best electrician award in Melbourne by the Quality Business Awards. We wanted to thank all our clients for their online feedback.
Best Electrician in Melbourne
(Quality Business Awards 2023)
– Best Electrician in Melbourne
(Quality Business Awards 2022)…..so on
Our business is built on reputation and word of mouth. You can trust that we'll do the right thing by you.
We offer a lifetime warranty on our workmanship. If you have any issues in the future, were only a phone call away.
Owned and operated solely in Melbourne, you can be sure you're supporting local business and local jobs.
Teresa Epshtein
Doveton, VIC
Peter has done two TV wall installs and extra PowerPoints. A great job done by him. Reasonably priced and highly recommend his services.
Sam Paola
Narre Warren South, VIC
Just got my new air conditioner installed. Very happy with the service. Great bloke and very easy to understand.10/10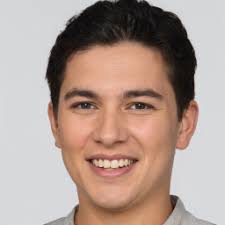 Brendan
Clyde North, VIC
Excellent service all round! HIGHLY RECOMMEND- look no further! Maintained High standard of compliance, professionalism & rapport. End result - exactly what was initially explained when quoted. Cost affordable.
Carole G
Berwick, VIC
Efficient tradie, Peter completed the job quickly and in a friendly manner. Punctual and cleaned up after job was completed..
Heather M
Nyora, VIC
Yes. Peter worked quickly and efficiently. Friendly man and gave helpful advice.
Pieter H
Officer, VIC
Highly recommended. I'll definitely make use of Peter again for any of my electrical needs.
Bill C
Cranbourne North, VIC
Great to work with, punctual and reliable. Very easy and no fuss experience. Highly recommend!! Thank you Peter.
Darren B
Pakenham, VIC
Good communication prior to and during the job. Peter was very personable and prompt on the quoting and delivering the job to our satisfaction.
We aim to leave a positive impression on every one of our clients, treating their home or business as we would our own home.
We stand by our workmanship. If you have an issue with work we've completed in the future, you can always call to have us take another look.​
We arrive on time, and work professionally and efficiently, so you can get back to what's important!
SCHEDULED COMMERCIAL MAINTENANCE
SWITCH BOARD FAULTS/INSTALLATIONS
CAN WE OFFER ADVICE OR HELP YOU WITH ELECTRICAL WORK?